About
Rowes Furniture has been serving Toowoomba and the Downs since 1892. Rowes stands firm in providing quality furniture, outstanding service and products.
Toowoomba's original home of quality furniture
These days, finding a store that provides good old-fashioned service and great value for money is harder than ever... but not at Rowes.

We have been serving our community since 1892 and we're happy to still be serving it today.

Giving our customers great deals on superior quality furniture, everyday, is something we pride ourselves on. Be greeted by our knowledgeable staff, and get the kind of professional service that's hard to find elsewhere.

We only stock quality furniture, everyday and sell it at competitive prices... Compare them with any of the major retailers and let us know what you find... we think you will be pleasantly surprised!

Thanks to our exclusive partnership with Ekornes furniture, who make stylish Scandinavian designed recliners and lounge suites out of Norway, our store has quality items that you just won't find anywhere else in Toowoomba or the Darling Downs.

Our home furniture store has been proudly serving the community of Toowoomba and the Darling Downs for more than 120 years. So, no matter what your style or your budget, we will help you find just what you are looking for.

For friendly service, a massive range of furniture and competitive prices, visit our store today!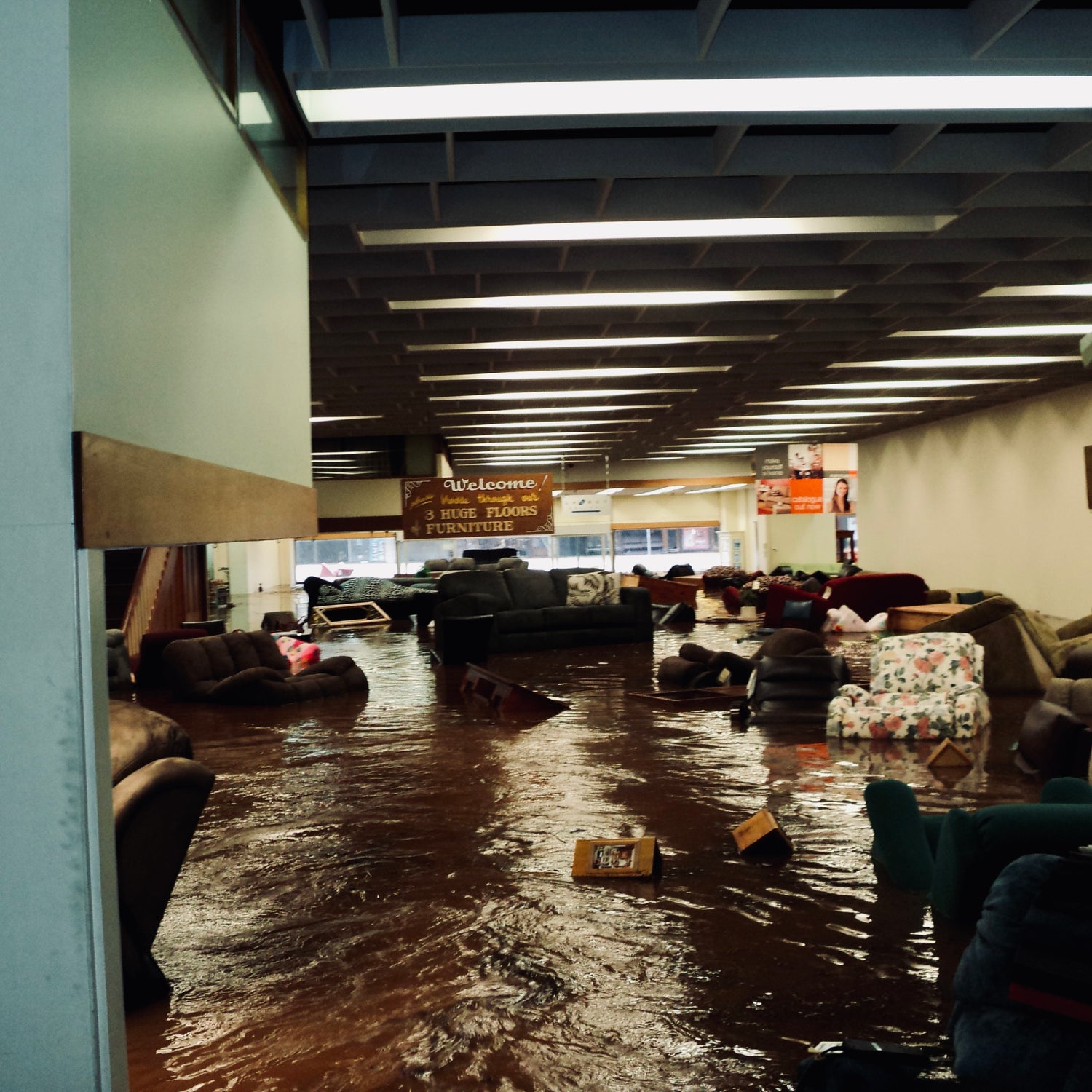 Committed to the community
On Monday the 10th of January 2011 an unexpected storm surge caused by a thunderstorm raced through Toowoomba's central business district. Tragically, four lives were lost and many businesses were destroyed or very badly damaged. Rowes suffered more than $1 million worth of damage... it looked like our business would never open its doors again.
We didn't count on the incredible community spirit of Toowoomba. 
Every day for a week volunteers selflessly turned up to help. Thanks to this amazing support, Rowes was able to reopen less than three weeks later. 
To thank our community, we offered the soiled furniture goods at an extremely heavy discount. 
"We're asking people to just make us an offer," Mr Rowe said, "We're so grateful to all the volunteers who have helped. More than 90 people walked in and said 'What can we do?' It was incredible."
Ever since that day, Rowes has stood firm on our commitment to continue providing the community with the very best products and the highest standards of service.
See some of the ways we're involved in our community
Our Christmas 2019 Light Show - a free light show for the community to enjoy, to help celebrate Christmas. Copyright John Rowe.
Rowes 2019 Christmas Light Show
Rowes Carnival of Flowers Light Show